The best mid-range Gaming PC Price In Pakistan is 183,500. It is one of the best 1080p gaming PC in Pakistan. Enjoy 1080p @ 60fps gaming on budget.
You can also go with the Ryzen gaming PC, 4k gaming pc as well as the best i5 prebuilt gaming pc. All the PCs mentioned are the best in business. You will enjoy lag-free gameplays at an affordable price.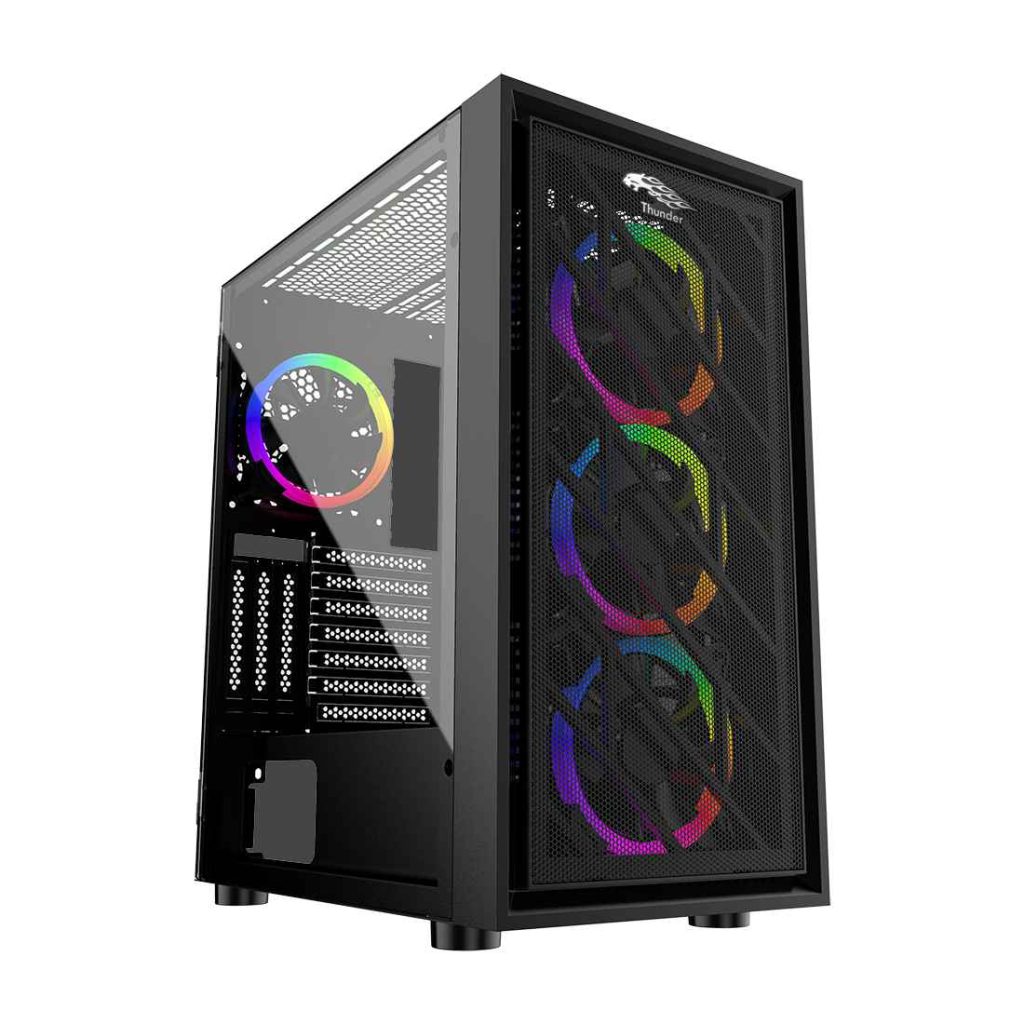 Best Mid Range Gaming PC
The best Mid Rage Gaming pc in the market. Are you in search of a starter gaming pc in Pakistan? Well, you found one. This gaming pc is the finest product from Zestro. The ergonomic design combined with powerful components makes it a 1080p monster. Enjoy lag-free gameplays on budget.

Revolutionizing Prebuilt Gaming PCs
Zestro is Pakistan's leading prebuilt and custom gaming pc brand. A brand built by gamers for gamers, and with the mindset that gaming does not have to be expensive.
Tech Specs
Key Specs
| | |
| --- | --- |
| Operating System | Windows 10 Pro |
| CPU | Intel Core i5 10400F 4.3 GHz |
| CPU Cooler | Thunder Harold |
| Casing | Thunder Armour |
| GPU | GTX 1660 Super 6GB |
| RAM | 16 GB (2x8GB) 3200 Mhz DDR4 |
| Storage | 256GB SSD + 1TB HDD |
| Motherboard | B560M Motherboard |
Graphics Card
| | |
| --- | --- |
| Brand | – |
| Model | GTX 1650 |
| Chipset Manufacturer | Nvidia |
| Video Memory | 4GB GDDR5 128bit |
| Memory Speed | 8 Gbps |
Casing
| | |
| --- | --- |
| Brand | Thunder |
| Model | Armour |
| Motherboard | ATX |
| Color | Black |
| Included Fans | 4 Fans |
Storage SSD
| | |
| --- | --- |
| Brand | – |
| Storage Type | SSD |
| Capacity | 256 GB |
| Write Speed | 550 MB/s |
| Read Speed | 550 MB/s |
Storage HDD
| | |
| --- | --- |
| Brand | – |
| Storage Type | HDD |
| Capacity | 1 TB |
| RPM | 7200 rpm |
| SATA | 6 Gb/s |
Motherboard
| | |
| --- | --- |
| Brand | |
| Model | B560M Motherboard |
| Supported Generations | Supports Intel 10th and 11th Generations |
CPU Cooler
| | |
| --- | --- |
| Brand | Thunder |
| Type | RGB CPU Air Cooler |
Power Supply
| | |
| --- | --- |
| Brand | XPG |
| Watt | 650 Watts 80+ Bronze |